The anatomy of an exceptional batt insulation job.
We've seen hundreds, if not thousands of photos of fiberglass insulation jobs here at NAIMA, some good, some not so good … and some superb.
When we came across Yudah Schwartz's post on LinkedIn, it immediately caught our attention because we recognized an exceptional batt insulation job. The precision shown in installing the batts properly was clearly visible in the photos. So, we wanted to know more. He recently shared his views on the three essentials to getting visibly great insulation jobs.
Details with Wires, Pipes, and Ducts
Schwartz, a former construction worker and his business partner Manny, a former builder, started Superseal Insulation in 2006. In the 13 years since founding the company, they've seen business grow significantly, and they now employ 27 people to handle residential and commercial air sealing and insulation work. And, although Schwartz uses other insulation types, he's convinced that fiberglass is the way to go most often.
"I believe that when fiberglass is installed with a proper air sealing job, there's very little claim any other insulation type can make to being better. And certainly, when it comes to cost-effectiveness, it isn't even close."
Cost-effectiveness aside, no insulation product will perform well if it's not installed properly and while not difficult, fiberglass batts require care to install. "Because walls and ceilings don't always exactly match the batt size, in general, batts require attention to detail." To install them properly, you must cut around wires, pipes, and ducts that are in the way. "There are also the blocked areas or hidden corners where a trained installer takes notice and advises the builder that it has to be opened and insulated."
Meticulous Air Sealing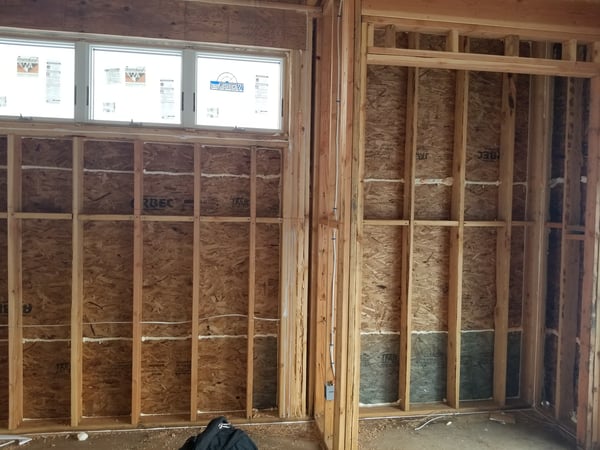 Air sealing details will separate the amateur installers from the advanced.
Schwartz uses multiple products including canned foam, caulk, and a gasket product. Plywood seams get the canned foam, caulk is used on the outside of double studs. Top plates get the gasket product. "We put extra effort into making sure all knee walls have a solid air barrier and are sealed off. We're also doing AeroBarrier, which is a new air sealing technology that is done post drywall and will get a house down to a 1ACH50 or lower if that's what the customer wants."
Being meticulous about air sealing means that failing a blower door test is rarely an issue. "With the experience, our guys now very rarely fail a blower door test, and once in a while if there's a fail, there is usually because an area was opened after that fact or something wasn't installed when we insulated, such as stairs to a basement."
Well Trained Crews
Schwartz is an Owens Corning Certified Energy Expert (CEE), having completed extensive training in proper installation – and his employees also undertake online training. "However, it's the on-the-job training that gives them the experience they need to be good at air sealing and installing. We will not send our new guys to do the job and train on a house. They will always be with experienced guys that will check their work and correct and show them when needed."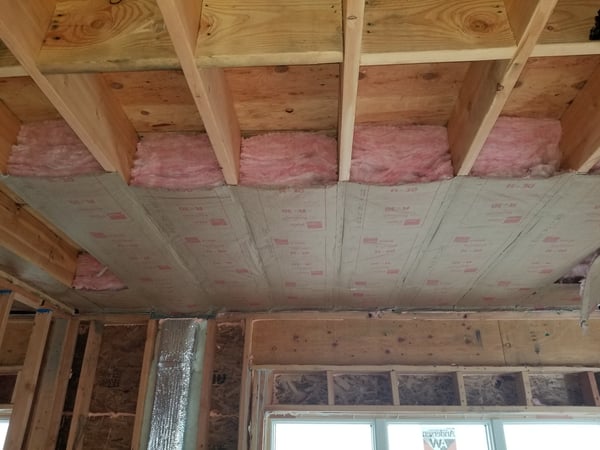 "It takes a long time to get a new guy to do the job right and to be able to rely that the work will be done properly. We don't take a chance on jobs – all jobs get inspected prior to starting insulation and prior to the builder doing drywall."
Superseal's commitment to quality hasn't gone unnoticed – the company was awarded the Quality Producer Award twice 2015 and 2019 at the CEE national meeting.
The Work Speaks for Itself
Schwartz regularly posts details and photos of the work he and his crew are doing on LinkedIn. While many business owners see social media sites like LinkedIn and Instagram as a time drain rather than a marketing tool, they're a great way to generate business – especially if you're displaying quality work. He shared this recent update on LinkedIn:
"Why do you need a full LinkedIn profile?"
"I got a call today from a large construction company that has a job they would like us to bid on. A half-hour later, I met with the owner of the company at the job site. He shows me the paperwork for the job, and one of the papers was my LinkedIn profile printed out. Well, if that isn't reason enough to have a LinkedIn profile, I don't know what is."
Stacy Fitzgerald-Redd is the Director of Communications for North American Insulation Manufacturers Association (NAIMA).