The building industry is the second least digitized in the world. This builder/developer is helping to change that.
While Building Information Modeling (BIM) is standard operating procedure on large commercial projects, relatively few residential builders have gotten on board. However, the technology has great potential for innovating homebuilding in general and green, high-performance building, in particular. The few homebuilders who are using it call it a game changer.
One of these is Jay Epstein, a Virginia builder/developer who started down the high-performance path more than 30 years ago. He was an early participant in the Building America program, and his company won three recent Housing Innovation Awards from the Department of Energy—in 2016, 2017, and 2018. Now he has teamed up with Skokie, Ill.-based DIGIBILT to use its BIM system for designing and managing construction of the state's first net zero ready community, Walnut Farm, which will consist of 75 single-family homes in Williamsburg, Virginia.
Epstein hopes the project will serve as an exemplar for the industry. "I want this community to show builders what's possible." While those possibilities include the performance features he puts into his homes, the community should also demonstrate the value of BIM.
Less Time, More Profit, Better Quality
The term BIM refers to a three-dimensional model of the home that links to one or more underlying databases with costs, schedules, product specifications, engineering data, and more.
The model offers several benefits. Because it shows the home's structural and mechanical systems, both in isolation and in relation to one another, conflicts (like a duct that runs into a water or drain line) can be identified and eliminated at the design stage instead of requiring field variances to correct. Also, the underlying data will immediately display the price and schedule implications of any changes and options. The model can even be used to generate 3D presentations and walkthroughs for use by the sales staff.
Used correctly, BIM yields lower design costs, more accurate estimates, fewer change orders, and easier sales.
For simple unit-price estimates like roofing or insulation, the savings come from the extremely accurate Bill of Materials (BOM) generated by the model. In the past, Epstein's subs submitted turnkey bids that included material costs, but the model makes it easy to separate those costs and eliminate waste. For instance, he can send the framer a list of the exact amount of studs and sheathing panels the home needs and get a more accurate labor bid based on those numbers.
Estimating more complex trades like HVAC is less straightforward, but the BIM pays off there, too. "The model lets us create very efficient duct and plumbing layouts," he says. "This saves the contractor design time and reduces variances. Once they understand that, we see the savings reflected in the bid."
While some subs were skeptical at first, they embraced the new system after a trial run. "On the community's first home I told everyone that we would monitor the work to make sure our materials list was accurate," he says. "Then I reminded them that there would be another 74 homes to do." He says all his subs have gotten on board and that some trade costs have fallen by 30%.
He estimates the overall savings on a $440,000 home at around $14,000 after factoring in DIGIBILT's fee, which includes building a complete model of each home and working with the builder and subs to make sure the model reflects their construction processes. All of that savings goes to the bottom line.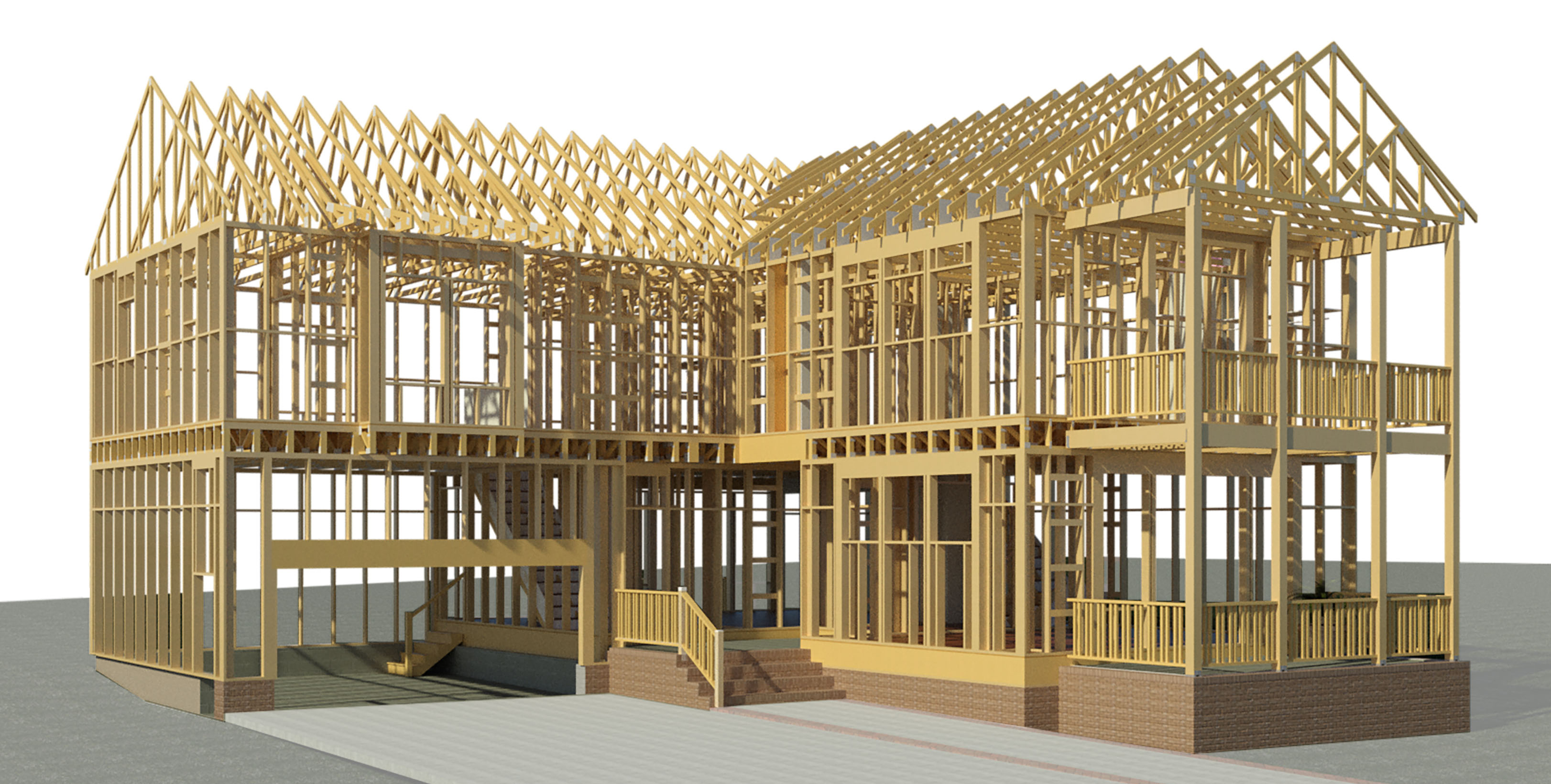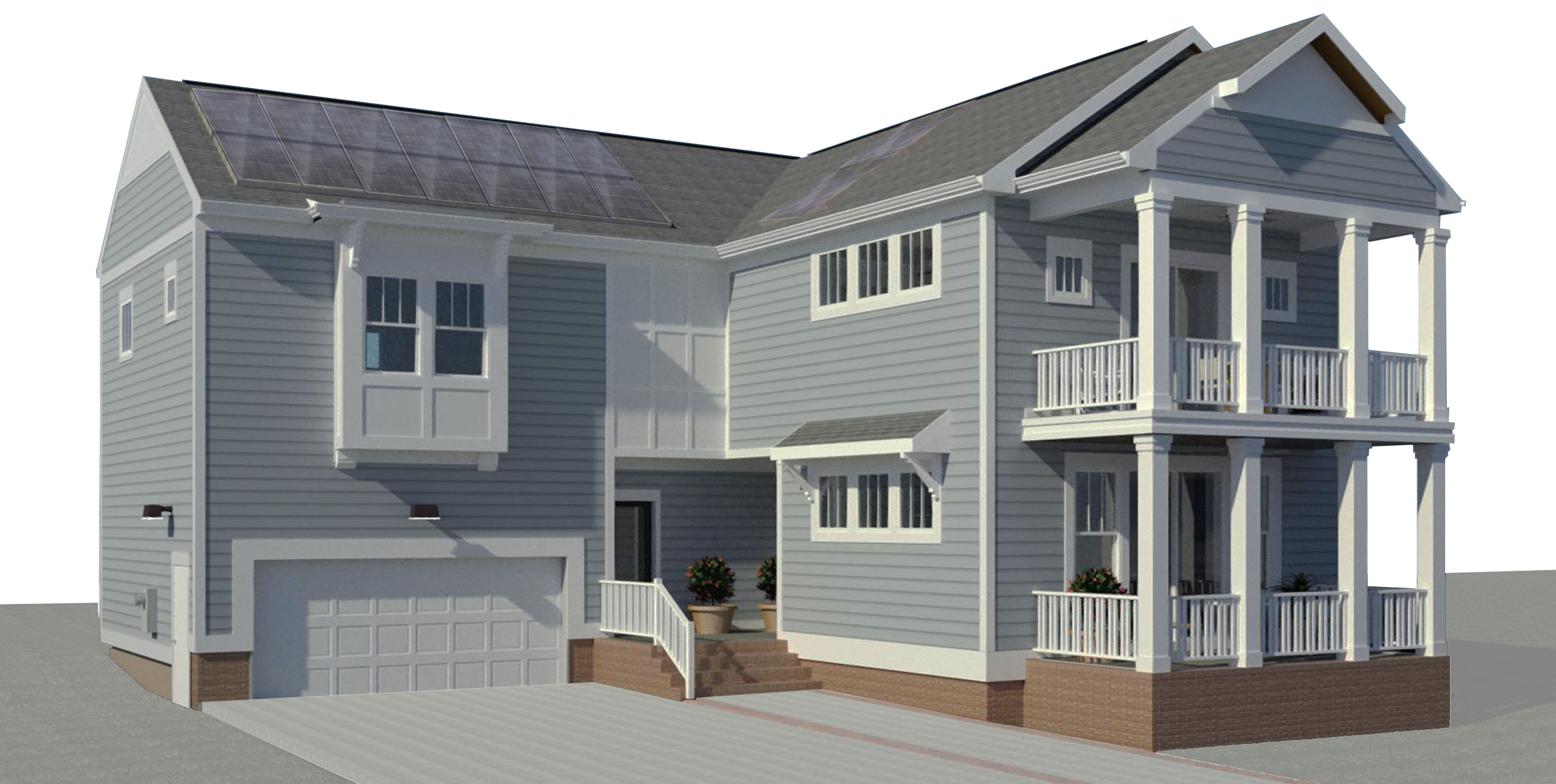 Enabling High Performance
The above benefits are ones any builder should be interested in, but we began this article by saying that BIM is a particularly good fit for high-performance construction. The question is why.
As this newsletter pointed out in in a recent article, the path to a Zero Energy Ready home starts with good design, then moves through a series of decisions about construction detailing, equipment choice, plug loads and renewables, with each decision set building on the ones before it. The BIM model makes the decision-making process easier. It shows how every system in the home fits into the overall design and lets the builder quickly see how different choices at each of those levels will affect the budget. In addition, data from an energy modeling program like REM/RATE can be imported into the model.
Benefits like these will become more important as homes get more complex. For instance, Epstein is building to what he believes will be code in 2025. Each of his homes includes structural details like insulated Zip sheathing and a conditioned crawl space, as well as mechanical equipment like 20 SEER variable speed heat pumps that coordinate with the home's ERV. BIM technology helps him manage the design and installation of those systems.
The model also helps him show customers the benefits that differentiate his homes. "We can show them what's behind the walls and explain why those details will make a difference in their lives," he says. The homes at Walnut Farm will all have looped structural plumbing that incorporates an on-demand recirculating pump. Getting the hot water to fixtures more quickly will save each homeowner an average of 7500 gallons of water annually. Using the model to show this and other systems really helps customers understand what they're getting from him that they wouldn't from another builder.
Quality Assurance
In addition to BIM, the technology package Epstein is using includes other features. DIGIBILT worked with Underwriters' Lab to develop what it calls "BILTiD"—basically, a unique VIN number for each house. The model and all related information is stored permanently in the cloud (via Amazon Web Services) and authorized users can go online anytime in the future to call up that information. They can see everything that went into the house and how it all fits together.
They can also see the completed construction schedule, the results of blower door, duct leakage and other tests and certifications the builder might have had done, such as the HERS rating, the LEED score and ENERGY STAR compliance.
The BILTiD even includes quality documentation. For example, Epstein is using flash-and-batt insulation with open cell foam sprayed on the inside of the frame as an air seal. He built the critical path schedule to ensure that the siding goes on after the foam and that the job supervisor takes photos of the inside of the frame after the siding is complete. If the photos show siding nails penetrating the foam, then it's not thick enough and will have to be re-sprayed.
These pictures, as well as photos of other critical details like window flashing, three-stud-corner insulation, and duct mastic, become a permanent part of the home's record. Epstein says that his subs appreciate this. "It's a quality monitoring system they don't have to pay for."
One final benefit has to do with the future. At 68, Epstein is looking to transition his company to the next generation. He believes that the use of sophisticated digital technologies like BIM, along with the natural appeal of green building, puts him in a strong position to attract young talent.
The bottom line is that while most industries have embraced digital technology and run with it, a lot of builders are still moving at a crawl. Epstein says that's not acceptable for a high-performance builder. Zero Energy Ready homes and communities are the future, and anyone who wants to create them needs to have a business of the future. "The building industry is the second least digitized in the world," he points out. "It's time we grew up and started building smart."
---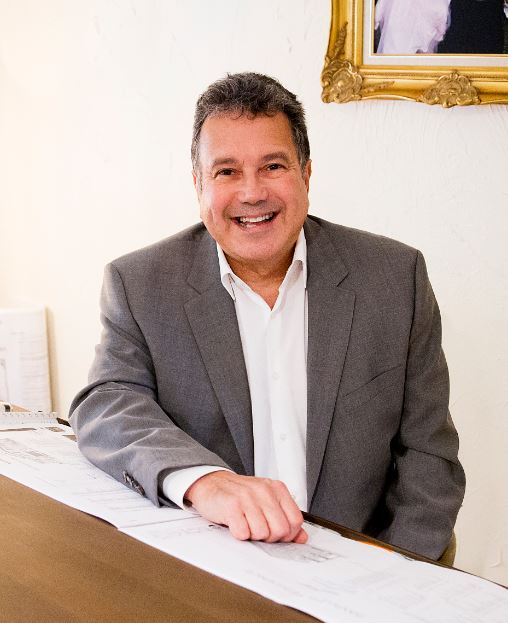 Jay Epstein – President and Founder at Health E Community Enterprises of Virginia. Building Energy Efficient Homes in Newport News, Richmond, and Williamsburg, VA. Our homes ensure a healthy environment for there occupant's and promote better health for future generations. The homes have a high level of comfort and low total energy consumption during their lifetime.
This article was reprinted with permission from The Energy & Environmental Building Alliance (EEBA). To read more articles like this, check out the EEBA blog here.